The Chittenden Emergency Food Shelf works to alleviate hunger by feeding people and cultivating opportunities. As the largest direct service emergency food provider in Vermont, the Food Shelf serves over 10,000 people each year. 

We provide nutritional assistance to food insecure households through our food shelf, grocery delivery, and hot meal programs, as well as support for people living in poverty through our job training, education, and outreach programming. 
The Food Shelf serves Chittenden County residents who are food insecure or hungry.  The population of people we serve is extremely diverse.  Working families with children, older adults, people with disabilities, New American families, and people who are homeless or marginally housed are all included in our service population.
Humble Beginnings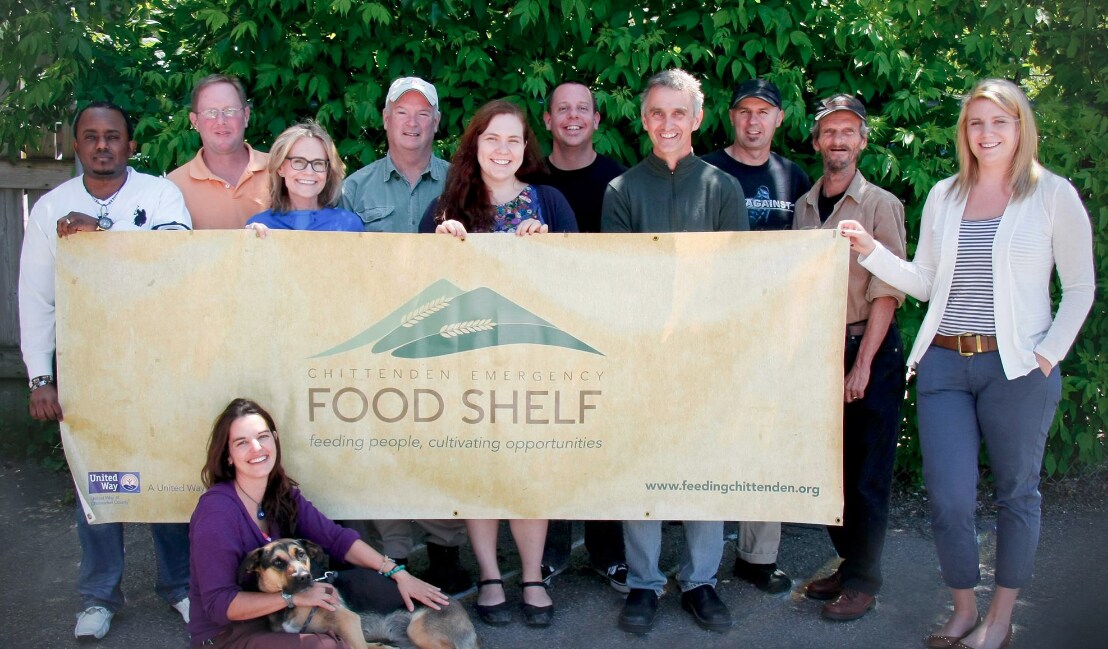 In 1974, local community churches and synagogues around Burlington came together to address the issue of hunger in their community, thus creating the Chittenden Emergency Food Shelf.  Initially, the Food Shelf was housed in a small room staffed by one person.  During that time the Food Shelf distributed a three-day supply of groceries to families once a month in the Grocery Distribution Program.
 To further meet the growing demand for hunger relief services, the Food Shelf implemented a daily bread and produce program.  The Homebound Grocery Delivery Program began in January 1998 as an alternative food resource for low-income homebound seniors and people with disabilities. 
Today, in addition to direct hunger relief services, the Chittenden Emergency Food Shelf also houses a comprehensive culinary job training program called Community Kitchen, with the goal of providing a long-term solution to the cycle of hunger and poverty.  The Good Food Truck debuted in 2015 and was designed to expand healthy food access and bring education and outreach services to underserved, low-income communities throughout Chittenden County.  
Services They Provide
The Food Shelf's largest program is our Grocery Distribution Program, which provides both shelf-stable and perishable groceries to around 2,600 households each month.  The Food Shelf also operates the largest hot meal service in Chittenden County, providing buffet-style meals to guests seven days a week.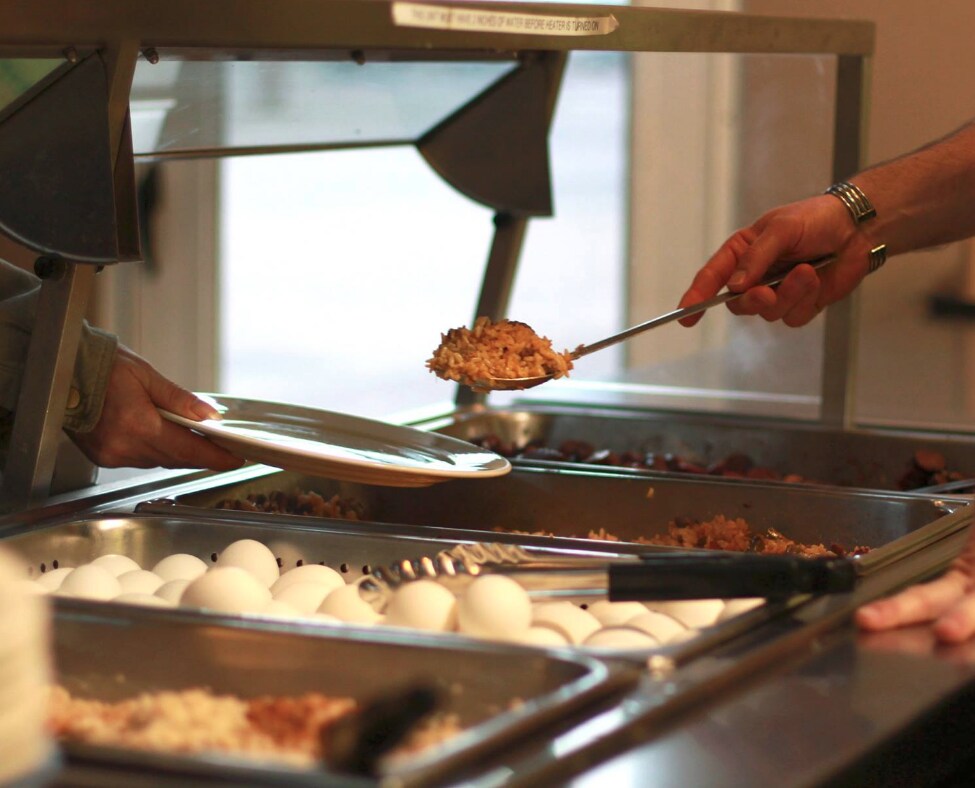 The Homebound Grocery Delivery Program provides a five-day supply of groceries, fresh produce and packaged meals to homebound clients.  The Good Food Truck conducts program outreach and delivers meals and groceries to low-income communities and housing complexes throughout Chittenden County.  Community Kitchen Academy provides job training and employment support for adults who are under- or unemployed. 

The Food Shelf has helped thousands of people who are food insecure meet their immediate need for access to sufficient quantities of nutritious food.  Through providing this nutritional assistance, the Food Shelf also helps to contribute to the economic stability of food insecure households by freeing up scarce resources to meet other vital needs including housing, medical care, transportation and costs associated with childcare.  The Food Shelf also helps food insecure households to connect with critical programs like 3SquaresVT, WIC and other resources that help contribute to the food security and economic stability of low income households.
Support CEHS
You can help make a difference in the community by volunteering your time, coordinating a food drive, or making a monetary donation.  Volunteer shifts may include stocking shelves, distributing bread and produce, assisting clients, packaging meals, or serving breakfast.  Follow the Food Shelf on Facebook to learn more about how you can help. 
Volunteer Today!
Volunteers are a crucial part of every program at the Chittenden Emergency Food Shelf.  The dedicated hearts and hands of the community help us complete the countless tasks that go into providing food for more than 10,000 people every year.  As a Food Shelf volunteer, you'll experience endless opportunities to learn, grow, and play a rewarding role in addressing hunger in your neighborhood.  Volunteer applications can be found on their website.