Located on the Winooski River, the city of Winooski is one of the most densely populated in northern New England. If you want to see the sights in this city in style, feel free to visit our Audi dealer near Winooski, VT.
At Audi South Burlington, you'll find a vast selection of Audi cars to choose from-and one of them might just be perfect for all your Winooski adventures! From luxury cars to finance to service and more, read on and learn what we can do for you.
Out & About in Winooski VT
As you explore Winooski, you'll find plenty of interesting things to do. Step off the beaten path, and you can find Four Quarters Brewing, an excellent microbrewery with a weekend tasting room, house-brewed craft beers, and plenty of local farm goods.
The Winooski River is alternatively known as the Onion River, and its fertile river valley is the perfect place to cultivate crops. You'll find cascading waterfalls on the river and historic sites alongside it, including the Heritage Winooski Mill Museum in the revitalized Champlain Mill.
Audi Cars for Every Shopper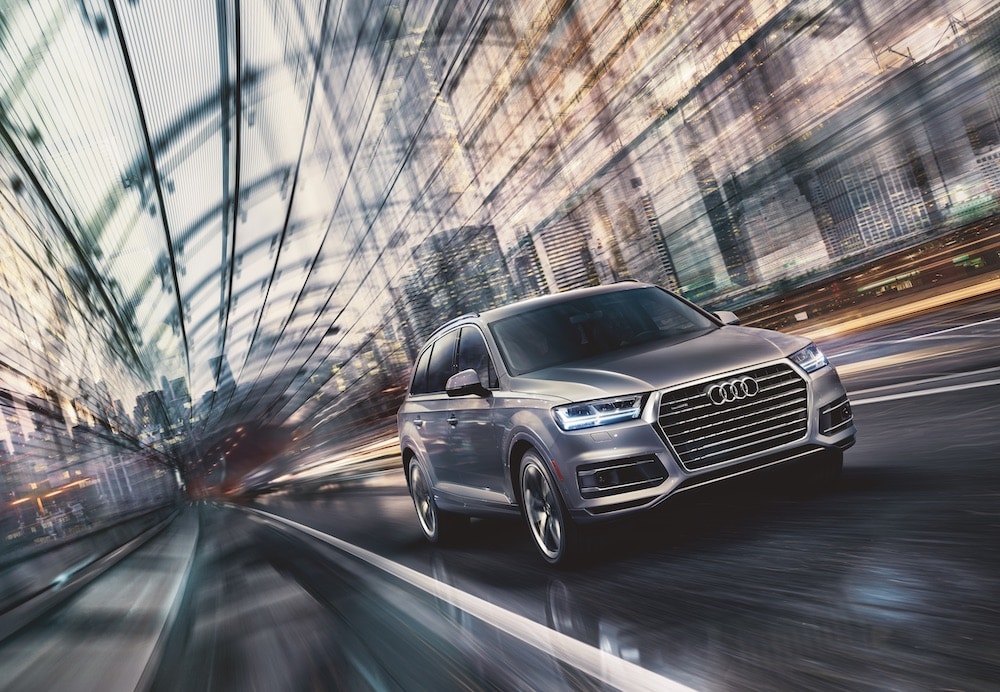 At our Audi dealership, you can find all sorts of luxury vehicles ideal for a drive through Winooski. Our full inventory includes sedans and convertibles like the Audi A5, A6, and A7, as well as crossover SUVs like the Audi Q5, Q7, and Q8.
If you're looking for even more impressive speed, check out our S performance line. No supercar is quite so impressive as the Audi R8, with its pinpoint steering, dynamic power, and smoothly elegant curvature.
Audi vehicles come equipped with the latest in infotainment technology via the MMI® multimedia system. It offers touchscreen and voice controls to command nearly every aspect of your driving experience, from climate to navigation to your favorite smartphone apps!
Your Audi Finance Guidance 
For many drivers, the path to getting behind the wheel of a new Audi winds through financing. If you need a car loan or Audi lease plan, the professionals at our on-site finance center can help you out. We'll work with you one-on-one to review your budget and find the best available plan for you.
We've been in the business of auto finance for a long time, and our experts can answer all your questions. If you want to learn more about buying vs. leasing or any other finance topic, just ask our knowledgeable team! 
Ready to get started? We've made it easy: In fact, you don't even need to visit our Audi dealership to do so. Just fill out our online application, and we'll be in touch to start exploring your most promising options.
Who's an Audi Dealer Near Winooski, VT?
When you're shopping for luxury cars, our Audi dealer near Winooski, VT, is the perfect place to start. You can visit our showroom and see our selection in person or shop your favorite Audi cars online.
Eventually, a vehicle will catch your eye. When it does, schedule a test drive at Audi South Burlington. Our team of auto experts can help you snag a spot at the helm for an exciting experience!