If you're considering the luxurious Audi A7 as your next vehicle, the team at Audi South Burlington thinks that is a great choice. This top-of-the-line sedan presents you with an unmatched style, innovative technology, and a performance that is fun to experience. To make sure it is right for your South Burlington, Burlington, and Essex Junction commutes, research is a good place to start.
To help you with the process, we have dedicated this page to this luxury sedan. Here, you will find more about what this vehicle has to offer, as well as links to Audi A7 reviews, comparisons, and more. Before we jump into how this model can change the way you drive, let's look at some interesting Audi A7 history.
Audi A7 History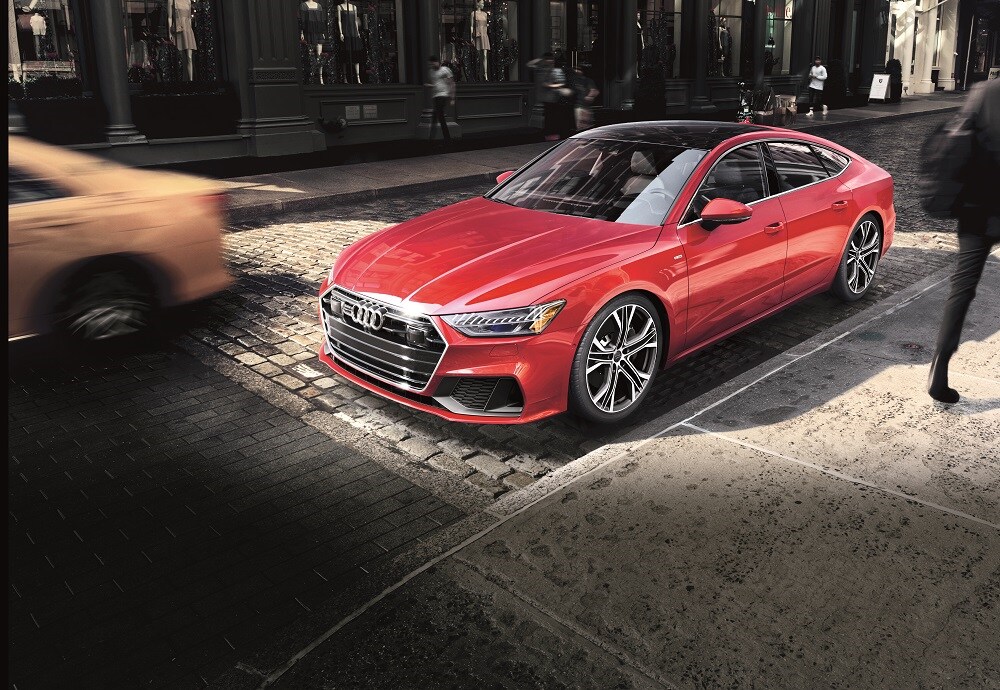 Since 2010, the Audi A7 has been making waves on the streets with optimal design, drivability, and progressive features drivers flock to year after year. It has upgraded with the times, keeping up with the needs and wants of drivers all over the world. With the reveal of the second generation A7 in 2017, things have only gotten better. This is proven by the accolades this model receives time and time again.
Audi A7 Awards
Due to its innovation and versatility, the Audi A7 has been distinguished as the 2019 World Luxury Car by the Word Car Jury. As the best new luxury car on the world market, the A7 holds nothing back and shows drivers everywhere that you can combine the roominess of a sedan, the multipurpose of a Sportback, and the design of a coupe to make one great vehicle.
Additionally, the Audi A7 was also named 2019 Edmunds Best Retained Value winner in the Luxury Large Car category, as well as Kelley Blue Book's Best Resale Value award. This proves the A7 isn't just an impressive vehicle but a sound investment, as well.
Audi A7 Performance
The A7 is a powerful and efficient model, leaving you with a unique way to conquer your commutes. Powered by a 3.0L V6 engine, you'll receive 335 horsepower, allowing you to go from 0 to 60 in just 5.2 seconds.
Additionally, this model also comes with a mild hybrid system, which saves you on trips to the gas station while elevating your performance even more. Power and efficiency, all wrapped in one lavish package-what else could savvy and stylish drivers want?
Audi A7 Technology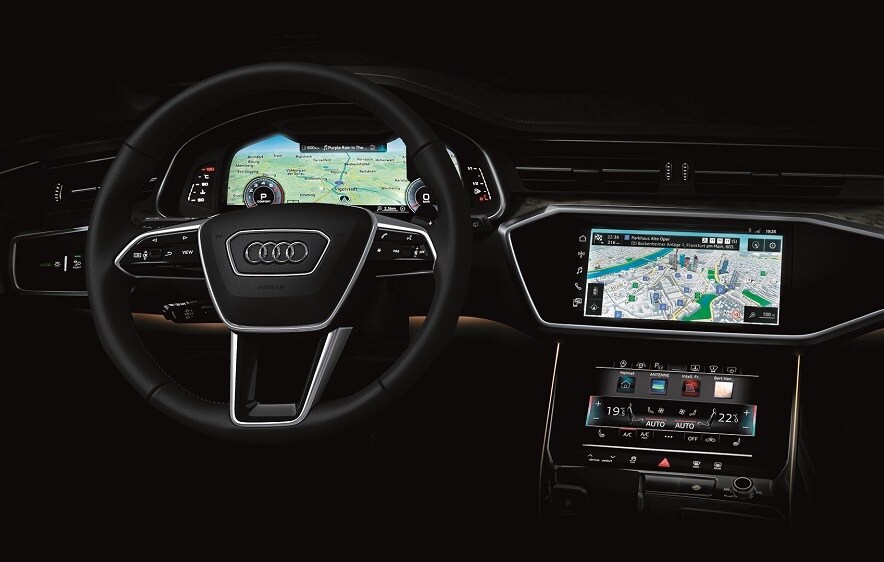 Some advanced features are found inside the cabin of the A7, connecting you with the outside world when you're on the go. Along with smartphone integration and the Audi Virtual Cockpit, you will also receive the handy Head-Up Display, this features projects important info right in your line of sight on the windshield, helping you keep your eyes on the road at all times.
The Audi phone box is also available, which does more than just charge your device without the hassle of wires. It also boosts your signal strength, letting you access vital phone apps at all times.
Learn More with our Audi A7 Reviews
Now that you have learned a little about this fantastic model, it's time to dive in even further. Start by clicking the links found on this page now! Then, once you're done with your homework, schedule a test drive in the South Burlington, Burlington, and Essex Junction region. The team at Audi South Burlington is ready to get you behind the wheel today!