We've been teaming up with local partners to spread awareness of some important issues! For January 2019, we are raising awareness for mental health. See our infographic on some ways to improve mental health!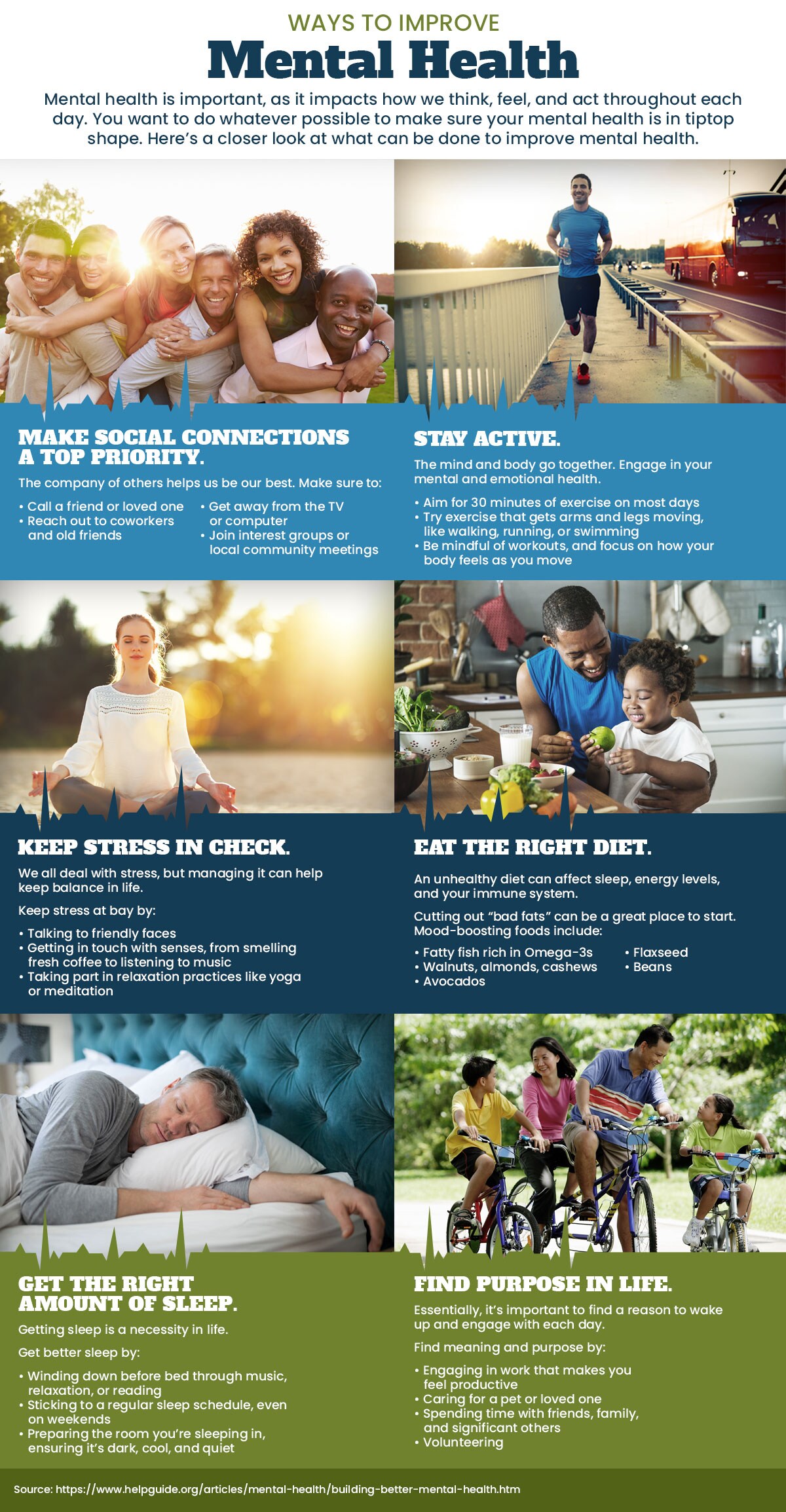 1. Prioritize Social Connections
2. Stay Active
3. Manage Stress
4. Eat Clean(er)
5. Get Enough Sleep
6. Find Your Purpose
How do you keep in touch with your mental health near South Burlington? Let us know!