Adventuresome utility vehicles are more popular than ever. The 2019 Audi Q5 and Subaru Outback are incredibly popular with drivers near the Burlington, Essex Junction, and South Burlington areas. Wondering why? We'll help you explore their advantages in this car comparison.
See how the Audi SUV and Subaru wagon stack up against each other. Discover which one has the qualities you care about most in a vehicle-and drop us a line at Audi South Burlington to learn more!
Q5 vs Outback: Performance Specs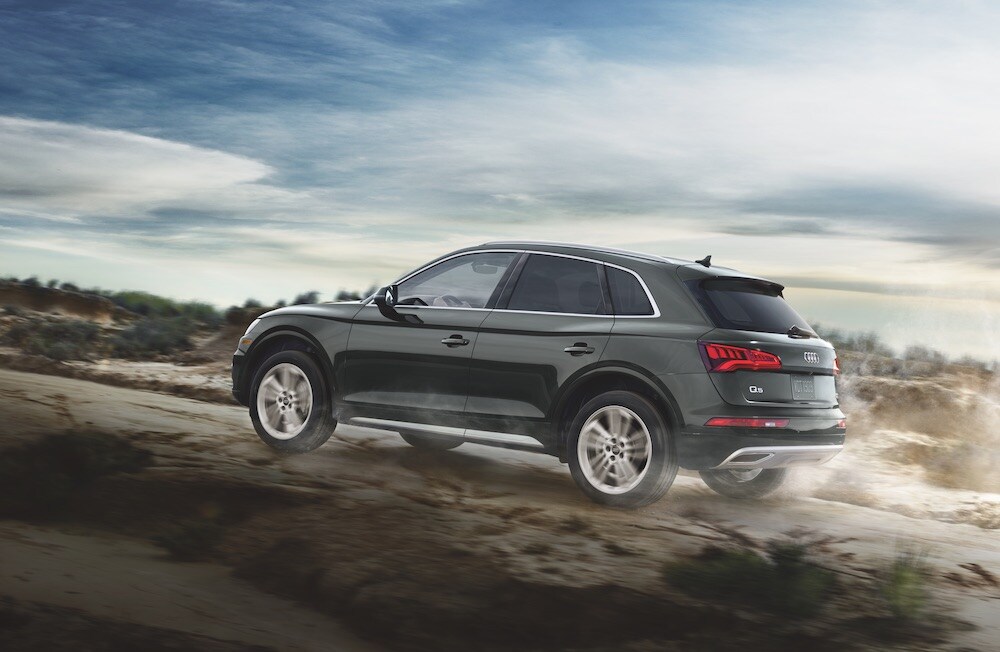 You'll see a strong performance from both the 2019 Q5 and Outback. Whether it's the 6-cylinder engine in the Subaru or the turbocharged TFSI® 4-cylinder in the Audi, you can top out with roughly 250 horsepower in both vehicles. Meet the roads ahead with robust acceleration-every time!
Keep in mind, though, that while the TFSI® 4-cylinder is standard in the Audi, the 6-cylinder is an upgrade in the Subaru. On all but the top trim, the Outback uses a 4-cylinder that generates 175 horsepower. It's a total that, while solid, falls far behind what the Audi Q5 can offer.
Both models are known for their incredible all-wheel drive systems. The quattro® all-wheel drive system in the Audi and its Subaru equivalent come standard and offer surer traction on any road.
2019 Outback vs 2019 Q5: Interior Features
The Audi Q5 and the Subaru Outback on its highest trim level leave you driving in the lap of luxury. You'll find richly tailored leather seats in both as well as comfort features, such as power lumbar controls.
The woodgrain-patterned matte finish accents in the upper Outback trims look sleek and sophisticated. Inside the Audi Q5, though, you'll find even more luxurious accents. Choose from a host of inlay materials that include:
Dark Brown Walnut Wood
High-gloss Gray Oak Wood
Fine Grain Ash Gray Brown Natural Wood
The walnut wood looks especially dynamic with its bold and dark patterns. If you'd rather opt for a more chrome-patterned look, Aluminum Rhombus inlays are available as well. The Outback offers silver accents on a single trim level, but it lacks the level of flair you'll find in the Audi.
Advanced Technology for the Road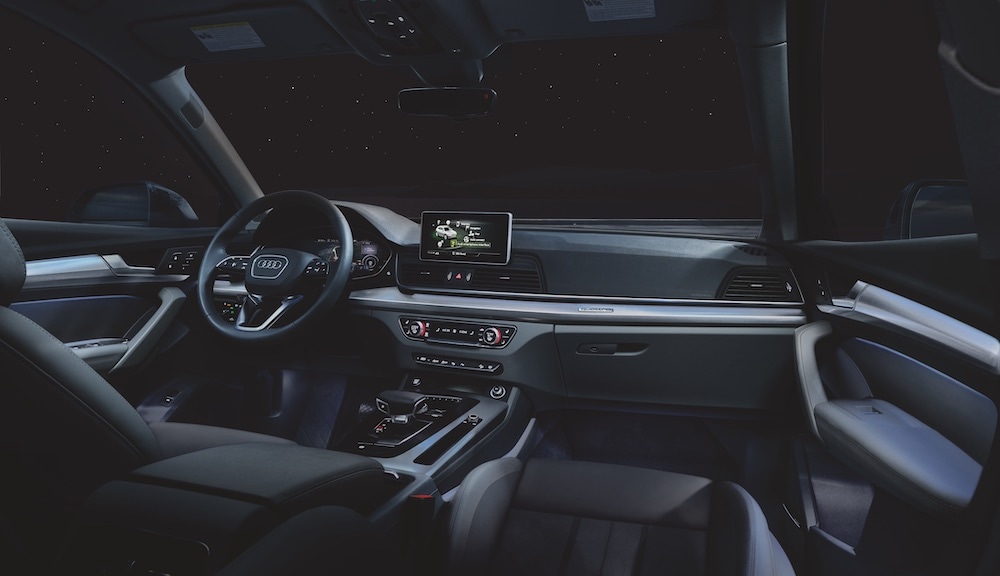 Stuck in bumper-to-bumper traffic? Barreling down the open road? Either way, you'll need technology to keep you entertained and connected. The 2019 Q5 and Outback offer amenities like Apple CarPlay® along with Android Auto™ to help you use all your favorite smartphone apps.
You can send texts, make calls, and even manage your music library from the in-car infotainment systems. Just link up your phone via USB port and see what you can do!
However, the Audi MMI® system offers some features you won't find on the Subaru infotainment system, which includes handwriting recognition, letting you write your command via touchpad. It's quicker and easier than typing letters and numbers one by one!
Audi Q5 vs Subaru Outback: The Verdict
Did you find this car comparison helpful? We want to see drivers across the South Burlington, Burlington, and Essex Junction areas explore their options and shop with both eyes open.
The 2019 Audi Q5 and Subaru Outback are impressive utility vehicles. When it comes to luxury features and advanced technology, though, the Q5 really shows its qualities. If you think this luxury SUV might be perfect for you, schedule a test drive at Audi South Burlington today!