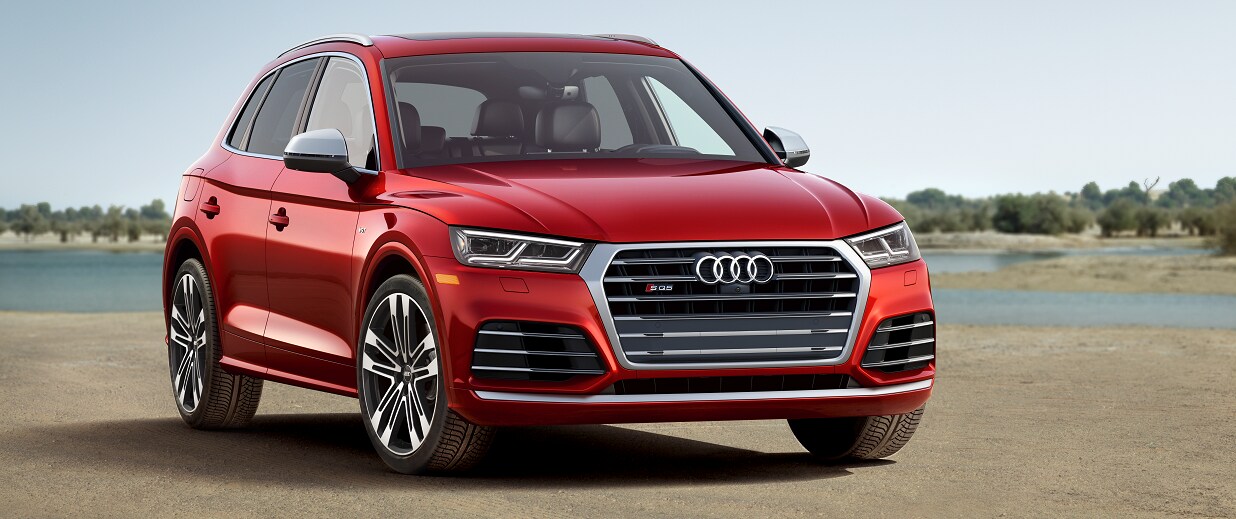 If you've been stricken with crossover fever, we may have just the antidote for you! In this 2019 Audi Q5 vs. Honda CR-V comparison, we want to give Burlington, Essex Junction, and South Burlington shoppers a look at two compelling crossover SUVs.

What do you want from your next utility vehicle? In this article, you'll have your chance to evaluate two prospects and see which one tugs at your heartstrings the most! To learn more, reach out to our team at Audi South Burlington.
Q5 vs CR-V: Deluxe Design Inside
It's hard to beat the lavish interiors of the 2019 Q5 and CR-V. These crossovers sport leather upholstery, wood accents, and careful stitching at every seam.  The Audi Q5 is a luxury SUV, so all those qualities come standard. The CR-V Touring is the only trim level of its competition that compares.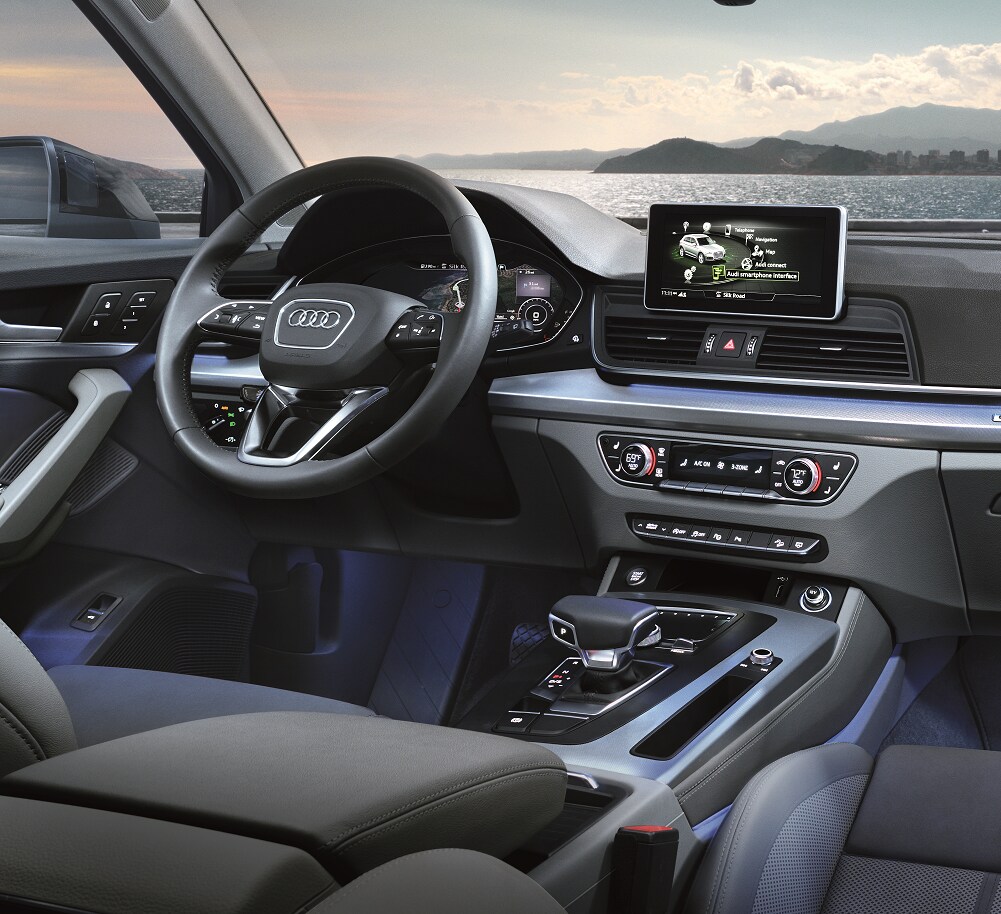 Even at their highest trim, however, the Audi SUV offers more to engage the senses. You can choose from four decorative inlays that suffuse the wraparound dashboard, door panels, and the center console:
Aluminum 
Dark Brown Walnut Wood
High-gloss Gray Oak Wood
Fine Grain Ash Gray Brown Natural Wood
The Honda simply has nothing that compares to this level of custom design. You'll find the same level of care in the Q5 seats, with shades ranging from creamy Atlas Beige to rich Nougat Brown. There are four colors in total, which leaves you more choices than the CR-V's singular Black.
Related Post: Audi Q5 Interior
A Whole New World of Technology
The Audi Q5 and Honda CR-V are known for their modern technology. You'll have lots of features at your fingertips, with standard or optional features like Bluetooth®, Apple CarPlay™, and Android Auto™. There's plenty to keep you connected inside these SUVs.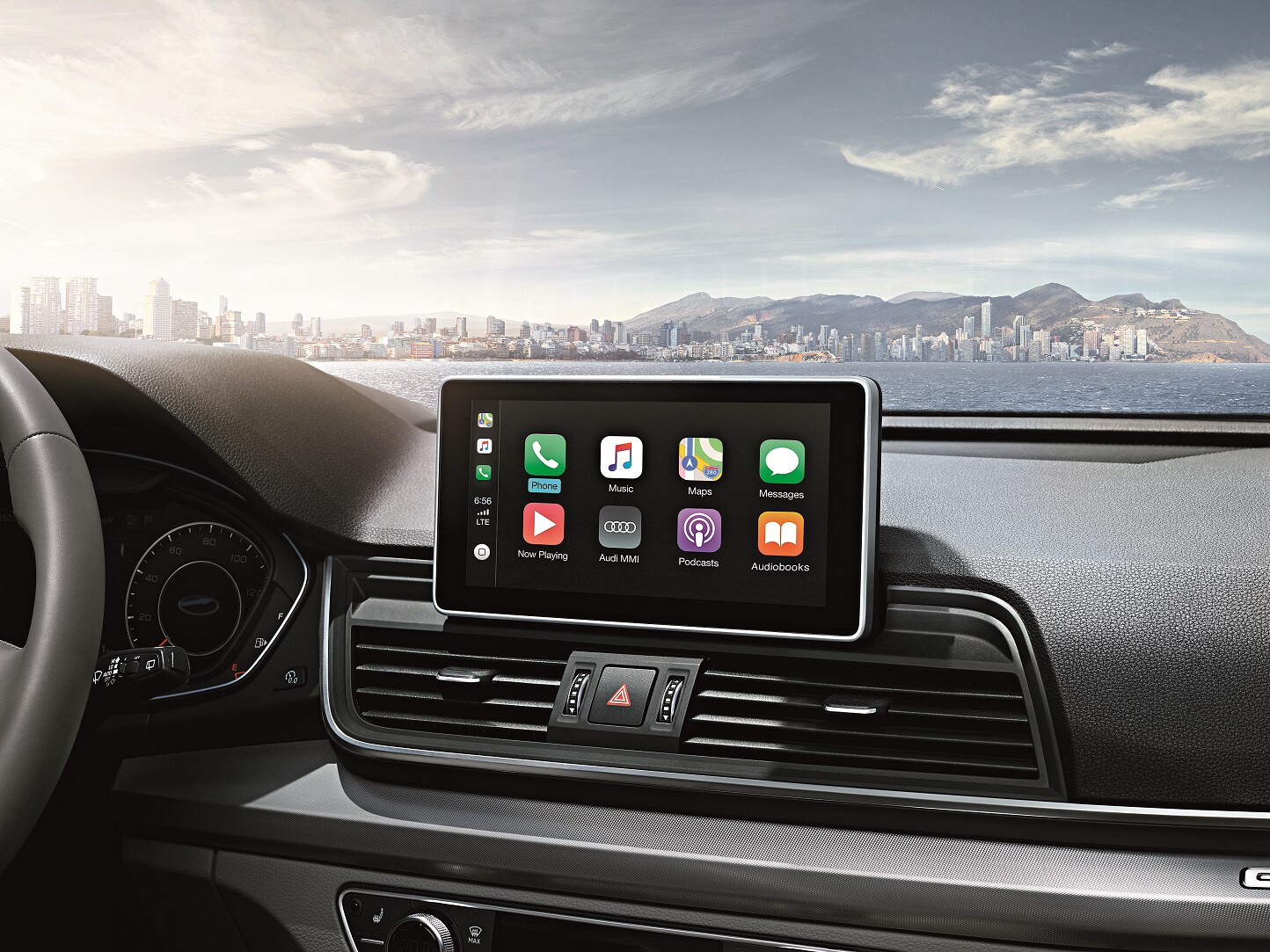 Both vehicles feature infotainment systems, but the Audi breaks new ground with its MMI® all-in-touch system. It includes handwriting recognition technology that lets you "write" your entry on a touchpad. It saves time over selecting the letters and numbers one by one.  
Another available feature in the Q5 is the Audi virtual cockpit. This sleek 12.3-screen takes the place of a traditional instrument panel. It can be customized and streamlined to display the information that's most important to you-including maps! The CR-V, unfortunately, lacks capabilities quite like this.
Performance Goes Turbocharged
What's powering the 2019 Q5 and CR-V forward? These SUVs each offer turbocharged 4-cylinder engines to liven up your drive. The engine in the Honda serves up 190 horsepower, which is plenty for your daily drive. If you want a bit more pep, though, the Audi SUV can deliver.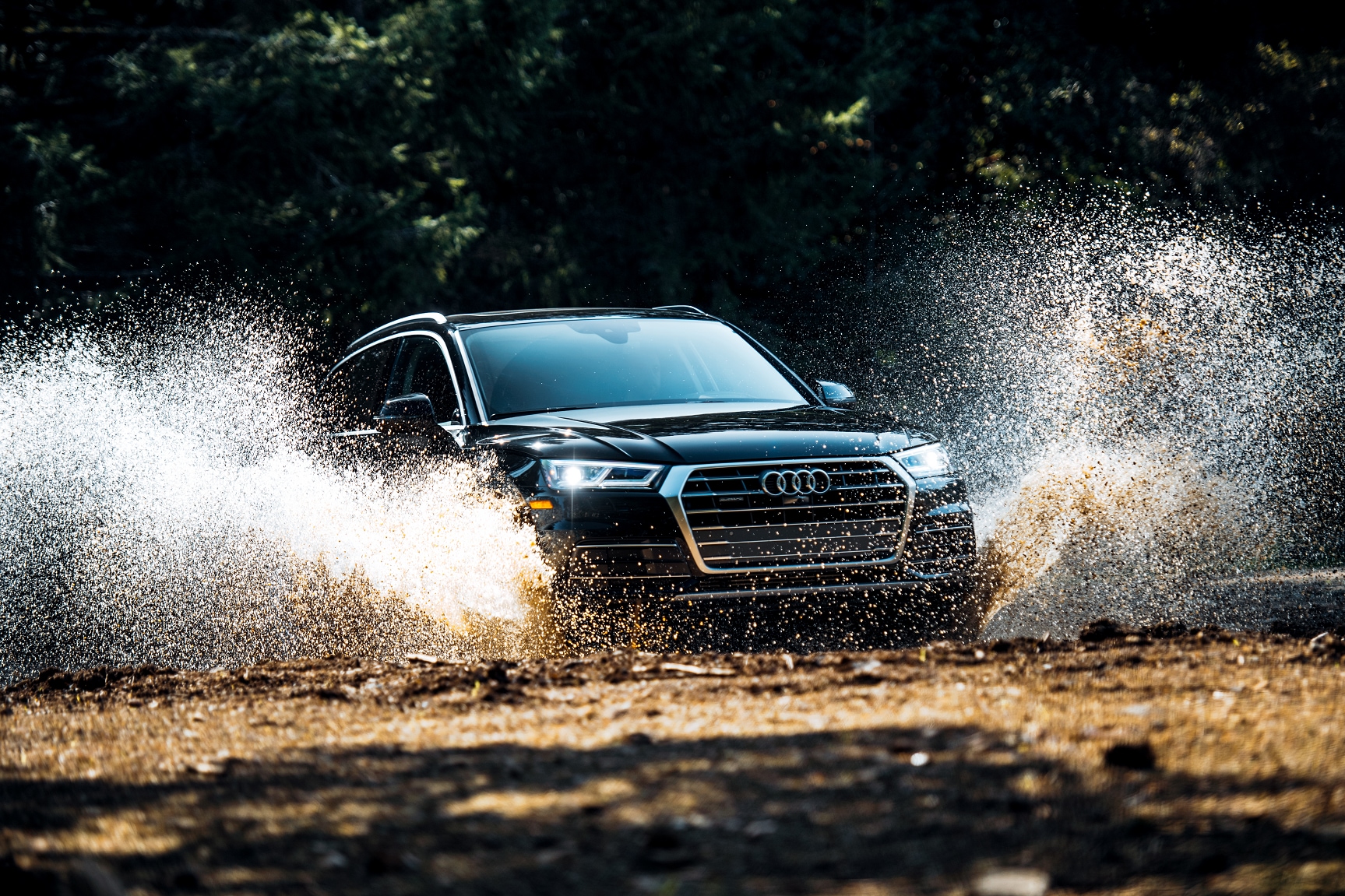 From its ferocious 4-cylinder, you'll receive 248 horsepower and some of the most potent acceleration you've seen in a crossover SUV. You can reach speeds of 60 MPH in under six seconds. Passing or merging, it doesn't matter: Everything will be a breeze!
The Q5 solidifies its performance game with the ability to tow up to 4,400 pounds. With muscle like that, you can pull a small boat or hard-side RV. The CR-V can tow as well, but its 1,500-pound capacity doesn't quite measure up to the Audi.
Is the Audi Q5 or Honda CR-V the Better Buy?
When you boil it all down, which of these utility vehicles is a smarter choice for you? While both offer a lot to like, we're really impressed by the performance, technology, and carefully curated cabin of the Q5.
Think it might fit your lifestyle like a glove? Schedule a test drive at Audi South Burlington and snag a seat behind the wheel. Try all your favorite features and see whether this SUV feels right for your Burlington, Essex Junction, or South Burlington drive!